NORTHERN LIGHTS EDUCATION CONFERENCE 2021 - IS CANCELLED
Like you, we have been watching with concern the increasing geographical spread of the Covid-19.
We also in the Oulu University Teacher Training School have decided to react to the current global situation.
It is with great regret that we have decided that we must cancel the Northern Lights Education Conference 2021 and the associated workshops and events.
We sincerely hope you understand our concern and decision.
We will update our website for the future international seminars.
Stay well!
Contact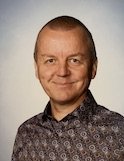 Dr. Raimo Salo
Senior Adviser
+358 50 51 671 79
raimo.salo (at) oulu.fi