MIDNIGHT SUN SUMMER SCHOOL 2022 - HYBRID INTERNATIONAL SEMINAR
Oulu University Teacher Training School will organise the Midnight Sun Summer School 2022!
The international seminar will be organised in June 6-10, 2022 in Oulu, Finland. We welcome you to attend a truly international event and experience the Midnight Sun in Finland!
It will be possible for you to attend the seminar online. We will update the programme to include the online sessions. The online programme includes four morning sessions.
Onsite ticket: 790 e + VAT 24 %
Online ticket: 490 e + VAT 24 %
The theme for the five days is Professional Mentoring.
The onsite programme includes lectures, workshops, school visits and social programme. In addition, you will have opportunities to meet and discuss with Finnish teachers and mentors.
The online programme includes lectures, workshops and Q&A sessions with Finnish experts. The recorded lectures are available for a week for you to watch.
On Wednesday we will enjoy the pure Finnish nature by spending a whole day outdoors. We will hike in the forest, enjoy refreshments by an open fire and spend time together in the countryside. You have a possibility to visit a Finnish sauna and swim in a river where the water is so clean that you can see the stones in the bottom of the river.
You can find the detailed programme from here.
The registration opens in September, 2021. You can also e-mail us to book a seat to the seminar. We will send you a confirmation message right away.
See and feel the Midnight Sun in Finland!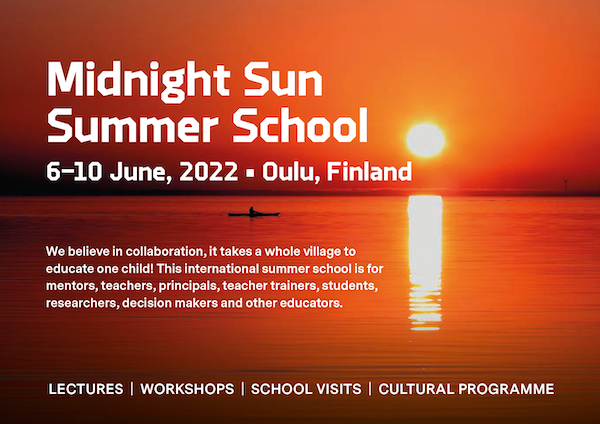 Contact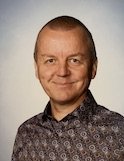 Dr. Raimo Salo
Team Leader
+358 50 51 671 79
raimo.salo (at) oulu.fi