MIDNIGHT SUN SUMMER SCHOOL - INTERNATIONAL SEMINAR IS POSTPONED UNTIL 2023
Oulu University Teacher Training School has decided to postpone the Midnight Sun Summer School 2022 by one year until 2023.
The reason for the decision is the Covid-19 situation world-wide.
The international seminar will be organised in 2023 in Oulu, Finland.
We welcome you to attend a truly international event and experience the Midnight Sun in Finland!
The theme for the five days is Professional Mentoring.
See and feel the Midnight Sun in Finland!
Contact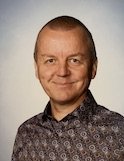 Dr. Raimo Salo
Team Leader
+358 50 51 671 79
raimo.salo (at) oulu.fi