OULU UNIVERSITY TEACHER TRAINING SCHOOL
STRATEGY OF TEACHER TRAINING SCHOOLS 2022
You can download and read the strategy which is written in cooperation by all ten Teacher Training Schools in Finland.
Oulu University Teacher Training School managed the writing process and the final result will lead our work for the five next years.
VISITORS' VOICE
Find out from the video below what our guests have to say after visiting our school.
---
OUR STORY
The history of Oulu University Teacher Training School dates back to 1609 when the Pedagogy of Oulu was founded.
Our safe and forward-looking school works towards diverse human growth and development in order for our students to become widely able and responsible members of society.
As a UNESCO-school we belong to a global network of schools addressing global challenges: building global citizenship and promoting sustainable development. We are an active member of the European Teacher Education Network (ETEN).
---
VISION
We believe that happy and healthy students and student teachers are the best learners. We also believe that developing learning skills provides the best long-term results. High-quality learning is supported by teachers and co-learners, and also by the physical learning environment.
The physical learning environment at Oulu University Teacher Training School are continuously developed with help from researchers and pedagogical experts, complemented by digital and technological solutions, to best meet the needs of active, creative, problem-solving and co-operative learners.
As a learning community, we cultivate community spirit and collaboration, as well as nurture possibilities for individual growth and development.
---
VALUES
We at Oulu University Teacher Training School view the diversity of life, equality and community spirit as essential values.
---
STATISTICS
• Two Primary Schools, a Secondary School, an Upper Secondary School, education for grade 1-12 students
• 1150 pupils and students
• 600 Student Teachers annually
• 145 Staff Members
---
FAQs
Do you organise online training courses?
Yes, we do. Our webinars, and courses are all 100 % online.
Why are you called Teacher Training School?
One of our key tasks is to develop and implement research-based teacher training as part of the Faculty of Education at the University of Oulu.
Why do your lecturers have a double-role? What do they do?
Our lecturers double-role as teachers for their pupils/students and as mentors for student teachers who practice at our school.
What kind of education do teachers at Oulu University Teacher Training School have?
All the teachers at our school all have a Master's Degree either in education or in a subject they teach. Several of our teachers also have a Ph.D. or are Doctoral Students.
Who are your students?
Our students in the Primary School (grades 1-6, for students aged 7-13), Secondary School (grades 7-9, 14-16 year-olds), or Senior Secondary Schools (grades 10-12, 17-19 year-olds) are youngsters from the nearby neighbourhood, representing diverse cultural backgrounds.
Our student teachers are university students studying for a Master's Degree at the University of Oulu.
They will become either classroom teachers for Primary School or subject teachers for Secondary, or Senior Secondary Schools.
What kind of training services do you provide?
We offer currently online and onsite in-service training courses from a variety of themes for principals, teachers and mentors. Please, contact us for more information.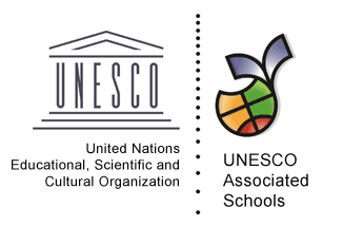 Dubai EXPO2020
Oulu University Teacher Training School participated in the Dubai EXPO2020.
Year 2022 in review
The Year 2022 in Review -video
Take a look into some of University of Oulu's best moments in 2022.
Watch The Year 2022 in Review -video and spot Teacher Training School on the video as well (1:13 - 1:19).