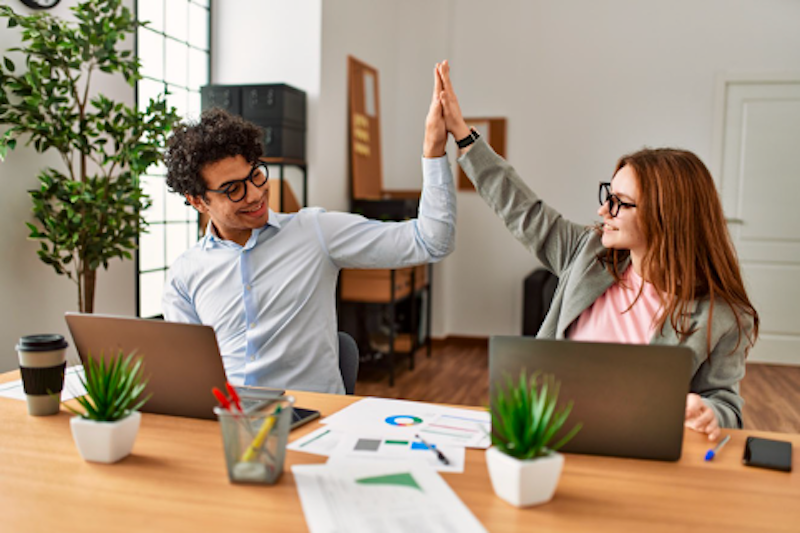 Online Mentoring Training Modules
Courses are available for individuals and groups!
Oulu University Teacher Training School has launched a new online in-service training programme.
The training is targeted to mentors who support their colleagues in the field of education.
The content is organised into themes which all cover a number of independent modules of 2-4 study hours each.
There are several modules to choose from in each theme.
Theme "The professional identity of a mentor" includes modules
1) Key Principles Behind High Quality Mentoring
2) Learner-centered and context-specific mentoring
3) From teacher to mentor – shifting professional identity
4) Building mentor's professional identity
Theme "Mentoring and Reflection" covers
5) The critical role of reflection in professional development
6) Developing mentee-initiated reflection in mentoring through practical research
7) Tools to assist novice teacher reflection from practice
8) Fostering reflective learning community in mentoring
Theme "Newly qualified teachers as mentees" will give participants knowledge about
9) Newly qualified teachers' challenges and resources
10) Newly qualified teachers as members of the work community
11) Addressing emotions in mentoring newly qualified teachers
12) Newly qualified teachers and students' parents
The modules support a focused approach that form a set of foundational mentoring skills.
Get in touch to apply to a module!
Contact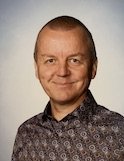 Dr. Raimo Salo
Global Partnerships Manager
+358 50 51 671 79
raimo.salo (at) oulu.fi
University of Oulu is audited by Finnish Education Evaluation Centre (FINEEC)

Yes, please, send me more information about the online training for mentors.
WHAT IS MENTORING?
Mentoring student teachers
In Finland, all student teachers must complete teaching practice periods in a Teacher Training School. Teacher Training Schools are part of the Faculty of Education in a University, e.g. in the University of Oulu.
Teacher Training School is the place where theory shakes hands with practice. After professors have lectured to student teachers what educational theories exist and what they mean, it is time to put the theory in practice. Teacher Training School's role is to help student teachers to apply the learnt theories into practice e.g. in a primary school classroom.
It is possible to compare Teacher Training Schools to University Hospitals where the students who are studying to become a doctor practice their skills and meet with patients. Students get advice from the qualified doctors and other staff members and learn their profession in a real working environment. Similar processes take place for student teachers.
In Finland, Teacher Training Schools are public schools which have primary, secondary and senior secondary school students from their neighbourhood. In addition, Teacher Training Schools provide mentoring for student teachers during their teaching practice periods. Teachers play a double role: they teach their own students e.g. in a primary school but when student teachers are practicing teaching in their classrooms, teachers act as mentors for student teachers. Teachers have gone through a training programme to become a mentor so that they can support and guide student teachers during the teaching practice periods.
Student teachers are required to prepare a lesson plan prior each lesson they will give and share it with their mentor on previous day. When acting as mentors our teachers follow the lessons that student teachers are giving. This way they are aware of the success and challenges the student teachers are facing. Teachers support, advise and guide student teachers after each lesson. Based on the lesson plan and the lesson given our teachers use their understanding and personal experience as a mentor to provide help for student teachers to improve the following lessons.
Mentoring is the process of helping and guiding student teachers to support their professional development. Step by step student teachers grow into their teacherhood; that means the personal perspecitve of being a teacher. The purpose of a mentor is to help student teachers to grow as a person and become the best version of themselves as a professional. The process may include also discussions which introduce new ways of thinking, challenging limiting assumptions, and sharing valuable experiences.
Mentoring induction teachers
Mentoring may also take place between a junior and senior colleague. The so called induction teachers are qualified professionals who have newly graduated and are starting their career as a teacher. Induction teachers need answers to numerous practical questions and a mentor is the very best person to give answers to a junior colleague.
Supporting newly qualified teachers help them to retain in the field. Mentoring aspires to fostering growth in induction teachers so that they grow to become as reflective professionals.
How are new teachers supported in your institution? Are they left to sink or swim by themselves? To lower the turnover in teachers, mentoring is one excellent option to consider. Get in touch with us and let's organise professional learning opportunities for your mentors!